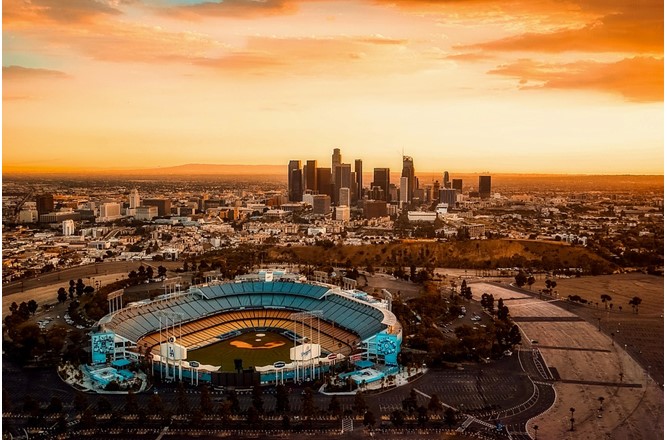 Demons at Dodger Stadium?
Are you a diehard Dodgers fan like some of the students at Beverly Hills Senior High? It might all be sweet ballpark IG pics and cheering crowds now, but LA's Dodger Stadium has a dark past and a spooky present.
In the early 1950's, the government bought the land for a federally funded housing project and promised residents they were kicking out that they would be able to move into the new housing once finished. But, the promise was never kept...
Residents who refused cash payments were eventually DRAGGED out of their homes so that the property clearing would take place. Sadly, it would be the last time they would step foot in their beloved Chavez Ravine towns.
After a wave of fear spread over the US that community housing could be seen as "spreading socialism," the government shied away from building. Officials decided to sell the land to Walter O'Malley, who would turn it into the iconic Dodger Stadium.
Fast forward a few decades and the whole stadium is essentially made from a mountain of dirt on top of a once-thriving community. Like, third base literally covers what used to be an elementary school! And let's just say, the spirits of former Chavez Ravine residents are not happy. Who would be?!
When the Dodgers lose, it's often assumed the angry spirits of past residents are behind it. Families of the former residents even come every year to honor their ghostly relatives and encourage them to stay peaceful. Gulp.
Maybe next time you want to hit a baseball game, drive up to NorCal and cheer on the Giants just to be safe?
WATCH BEVERLY HILLS GHOST
Speaking of ghosts with unfinished business, check out the trailer for our new mystery movie, Beverly Hills Ghost. After 17-year-old heiress Missy Palmer is found dead, she continues to haunt her fabulous home, and its new resident Sari Coogan, to find out who killed her. But maybe they can just chill out and hit a Dodgers game together!